The no. 1 Bed & Breakfast in Amsterdam
As an award winning Boutique B&B, Kamer 01 is the perfect choice to enjoy your stay in the iconic Canal District. The Canal House is situated in a spectacular panoramic bend of the beautiful Singel Canal. In close proximity, you will find the historic courtyard Begijnhof, the lively Spui with the one of the oldest bars in the city, the trendy Nine Streets district, and the world-famous Amsterdam Flower Market. Your hosts at Kamer 01, Peter and Wolter, have a discriminating eye for details, design, and personal attention.
Panoramic Delight
Every morning, we serve a five-course champagne breakfast at our custom designed large table on the Bel-etage that hosts a panoramic view above the canal. Breakfast at Kamer01 is an experience to remember. We serve only the best organic produce from choice markets in Amsterdam and its surroundings.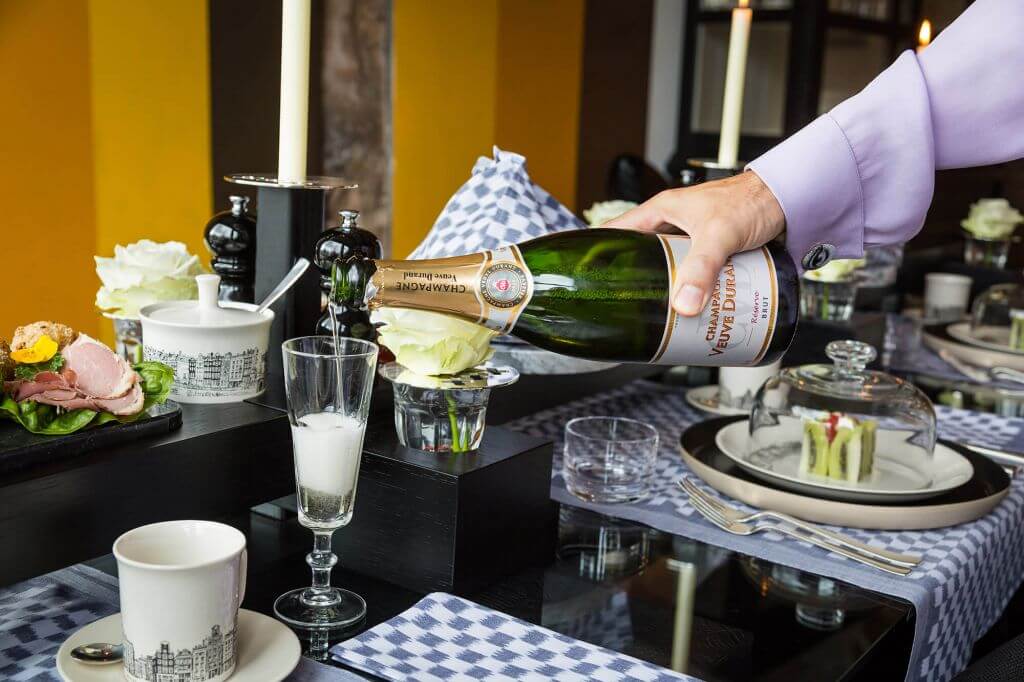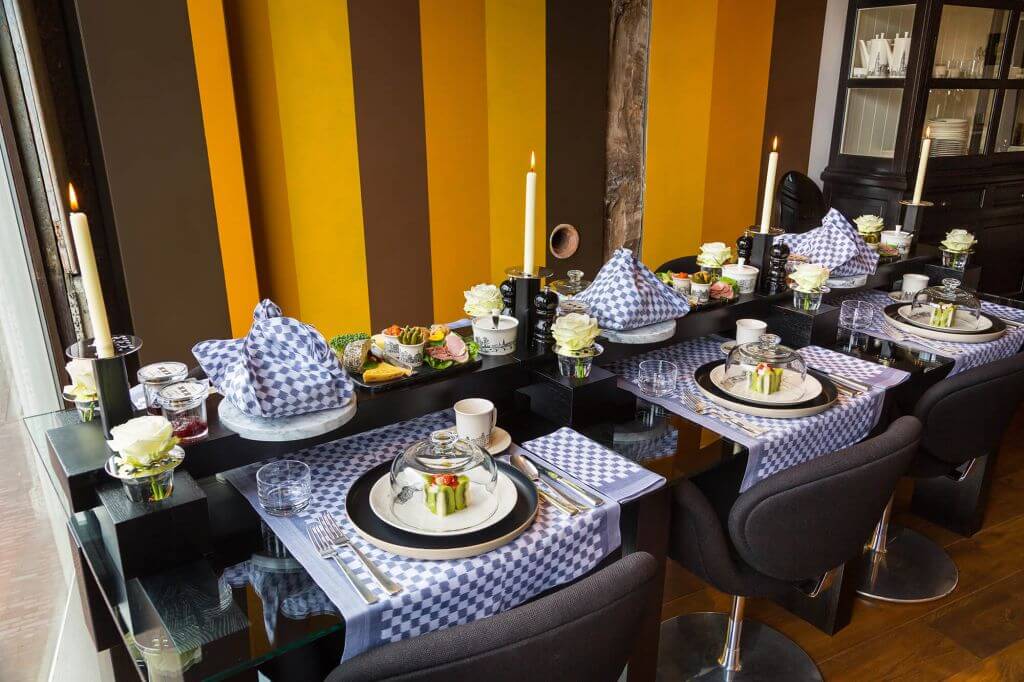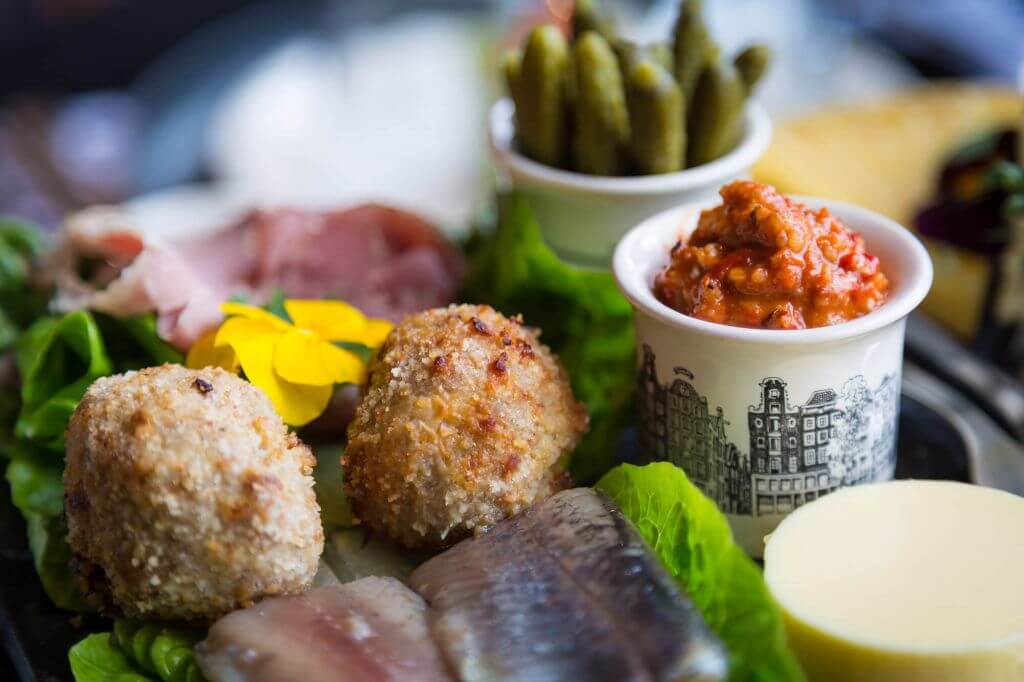 Service
We are here for you. 2 weeks before your arrival we will send you an email with information to help you with your time with us, what to do and where to go for dinner, etc. We will be happy to make any reservations or preparations to make your stay even more enjoyable.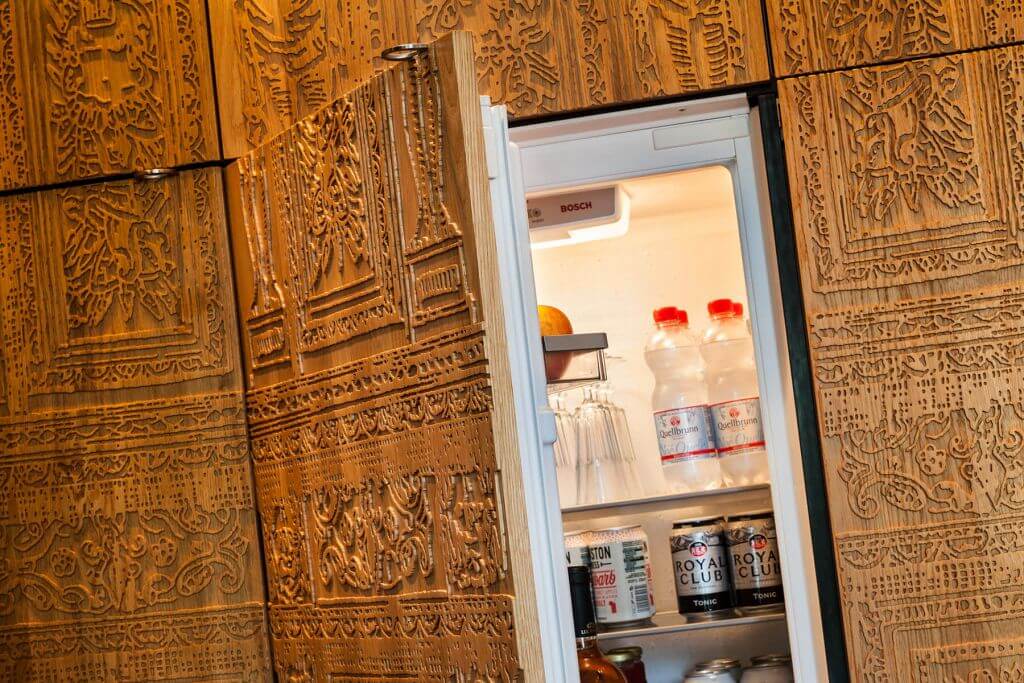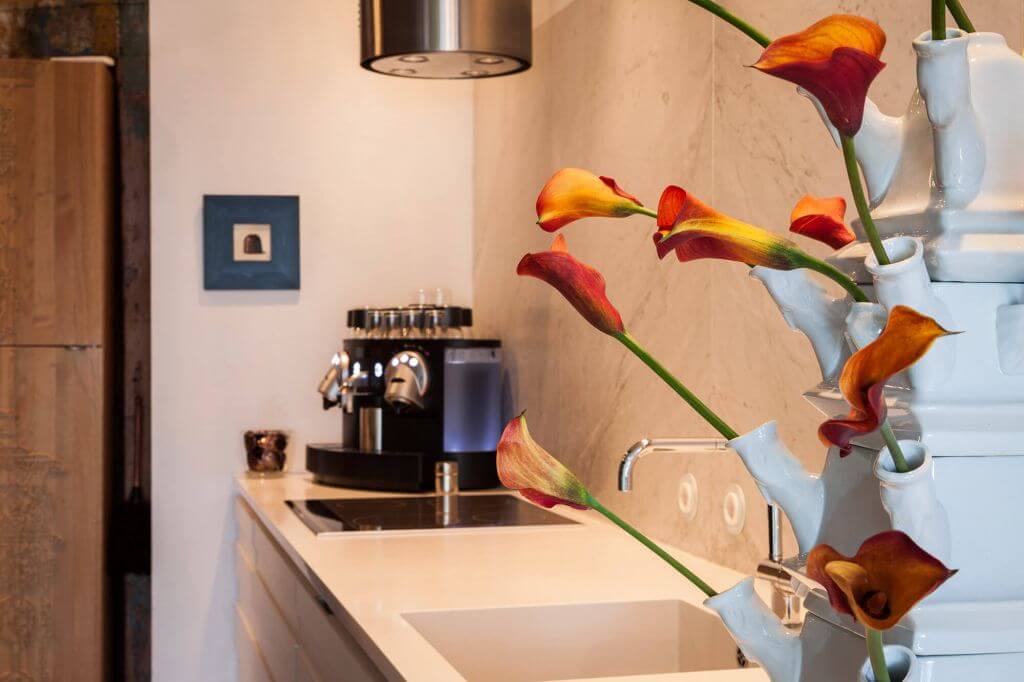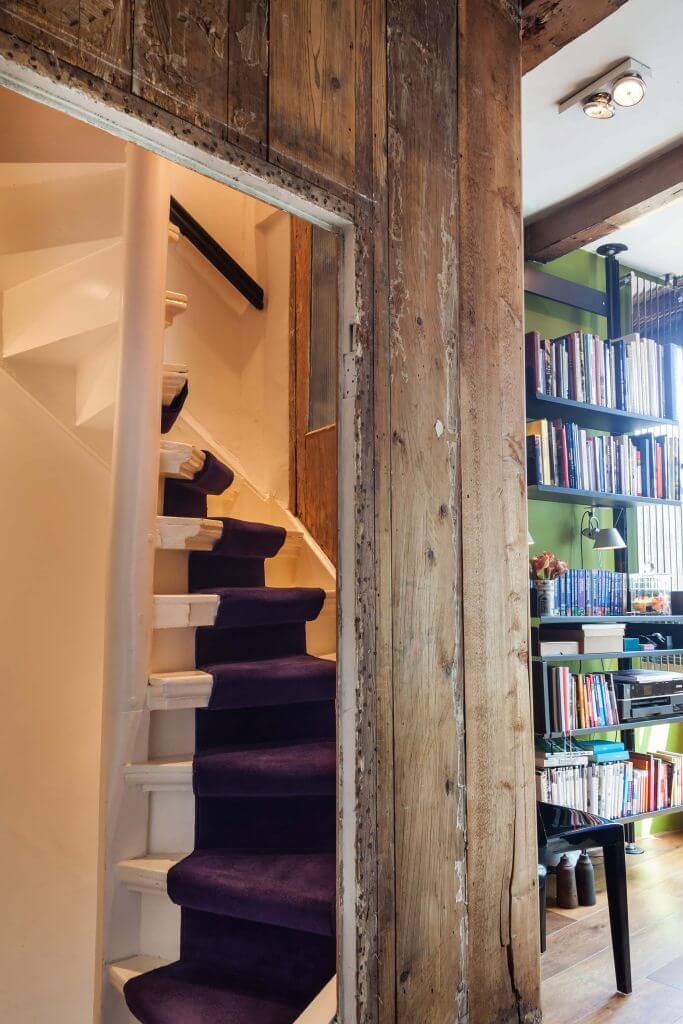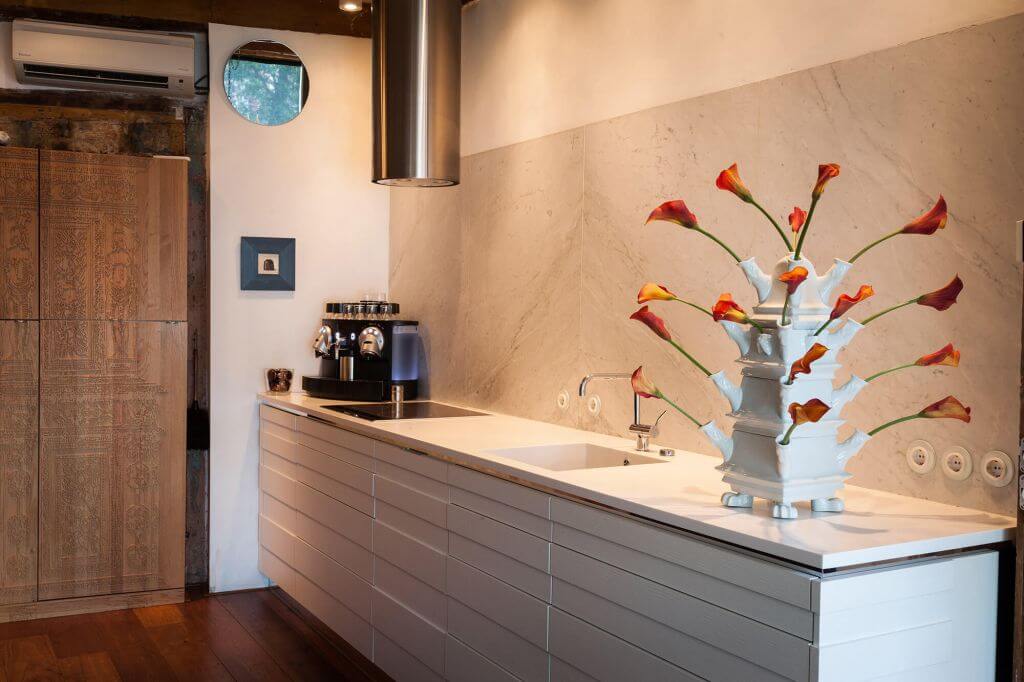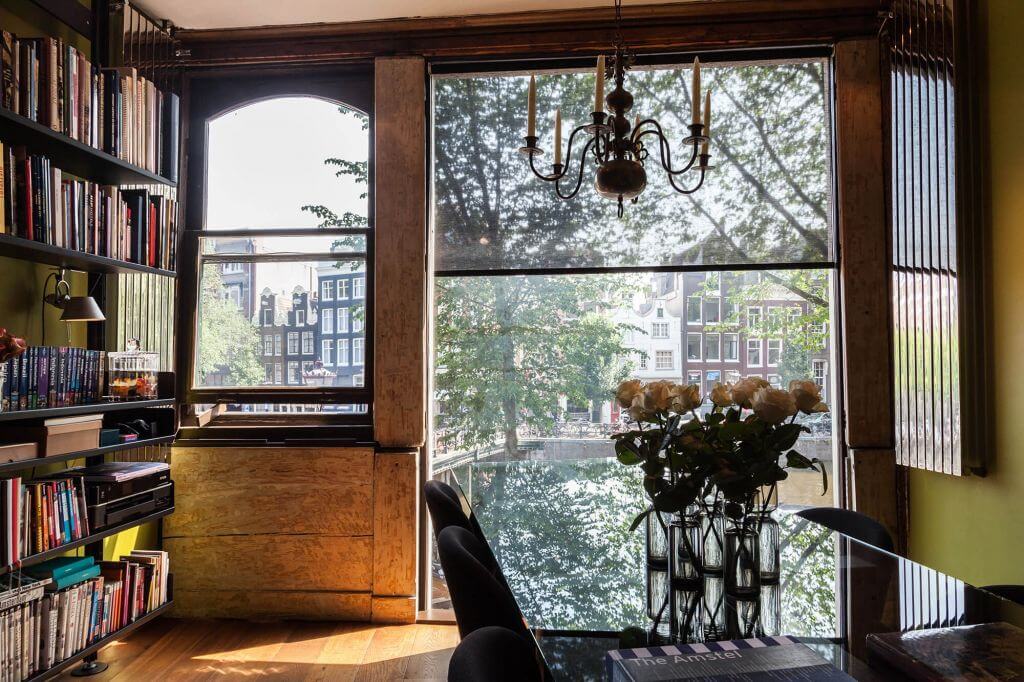 Location
All Major Attractions are within 5-15 minutes walking of Kamer01.
Kamer01
Flower market (5)
Jordaan (5)
Rijksmuseum (10)
Van Gogh (10)
Vondelpark (10)
Anne Frank (10)
Red Light District (10)
Rembrandt House (15)
Central Station (15)
De Hallen (15)
De Pijp (15)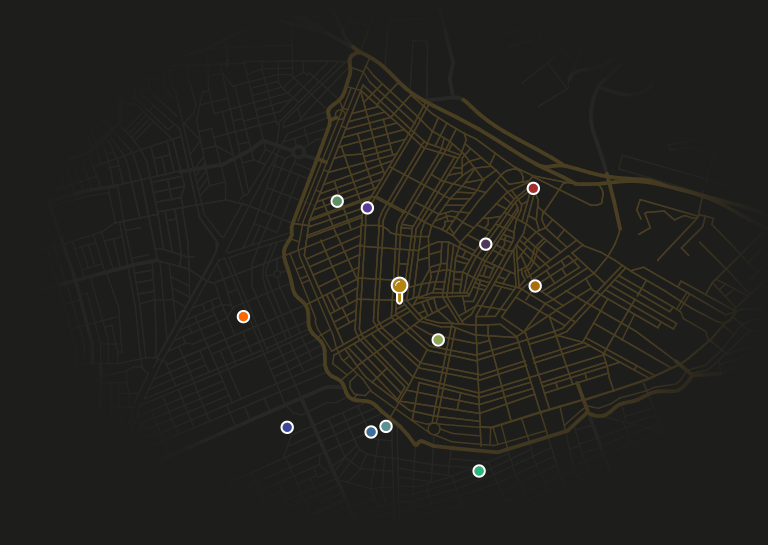 Your hosts
Peter, Wolter & Sammie
Peter and Wolter are cosmopolitan Dutchmen. They've spent most of their lives living in Amsterdam, what many would say is the most beautiful city in the world. Both like to travel extensively, together seeing the world several times around!